Tips for women's Smart Suraksha!
06:08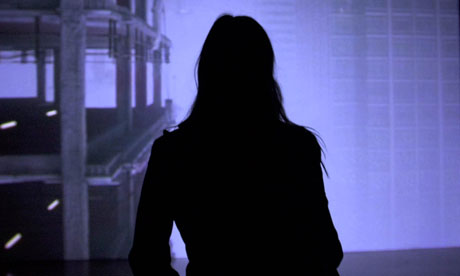 Women are being exploited everywhere. It's time we women, prepare ourselves and fight evil! How long are we going to live a life filled with fear? Every now and then we see women becoming targets of people's filthy desires. It's time we put a stop to all this! Taking some precaution steps and knowing about the 'unknown' is the key to save yourself from evil!
Here are some tips I am sharing with you all: Hope they are of help!
Be confident! Show it through your body language!:
Being confident, solves three fourth of the problems. If you are being cornered, and you are scared, try hiding the fear and reflect confidence in your face,voice and body language. Nervy,scared and stammering women are easy target for the predators.
keep your distance with strangers:
when walking past strangers on the street or in dark areas
Always carry a cellphone with you:
If you are traveling during late hours, carrying a cell phone along with you is a must! Download this awesome app called 'smart Suraksha App' and always keep your phone charged! You should also keep an extra battery with you for emergencies.
Plan your escape before hand:
If you ever get stuck in such a situation what will you do? Plan it, and Practice it NOW! This will do wonders when you are in danger. Having a practiced plan in mind and acting according to it is better than not knowing what to do, standing there and staring at your fate!
Be Smart-Nothing helps more!:
If you ever have to go out alone at night, then act smart! Be Alert! Listen to your instinct and heed to it.
Know the basics of self defense:
Learning little bit of martial arts never hurts! Learn some type of combat and practice it on a daily basis.
Trust your Instinct!
Never give up! Fight till your last breath!:
Remember! If you give up all hopes and let this happen to you, you are a coward! What will follow will be something which you would have never dreamed of! So, the best option is, when everything fails, just RUN!SHOUT! Rage a war against your predator, but never give up!Fight till your last breath!
As women, we are very sympathetic and always ready to extend a helping hand. Stop it! It might get you in danger! In a recent 'women awareness' article, I read that there was this serial killer named Ted Bundy, who was a good looking, well-educated who always played on sympathies of women.
They quoted that:
" He walked with a cane, or a limp, and often asked women "for help" into his vehicle or with his vehicle, which is when he abducted his next victim and raped her."
So, when it comes to strangers, don't sympathise. It may cost you your life!
Be aware of your surroundings:
If you are travelling alone, you should be well aware of your surroundings! Always plan your travel and incase things don't go according to the plan, have a back-up plan! Know your surroundings, the closest relative,the closest public place, Police station-know all of it by heart!
Always Travel along with a friend:
This is the best thing to do! When you travel alone, you are more exposed to danger and exploitation. So wherever you are going, especially during night times, don't go alone. Travel with a friend or a family member.
I am sharing my
Smart Suraksha Tips
at
BlogAdda.com
in association with
Smart Suraksha App
.
-Bushra
Email-bushrablue01@gmail.com
P.S-Image has been linked to its URL