Bangkok~ My dream Destination with AirAsia
06:59
Guess what folks?!! World's leading online travel portal,
AirAsia.com
, is having
great fares for travelers visiting Bagkok and Kualalumpur!
Looks like it's time to revise my plan of visiting Bangkok~ my dream destination! Today, I will be sharing my plan with you all...I am planning to visit Bangkok via AirAsia. Here's how,why,when etcetra etcetra... :)
Bangkok is one of Asia's biggest cosmopolitan cities. Ever since my Father got a chance to travel to Bangkok on a business tour, I have craved to visit the place too! The experience my father shares of his trip is very vibrant and refreshing. I have always loved travelling and exploring different places of Mother Earth. Among the numerous places I have marked as 'must visits', Bankok is my dream destination!
What with Airline companies like Air Asia coming up with such awesome travelling fares, I am sure my dream will turn into a reality soon.
There is so much to this place that just hearing about it makes you fall in love with it! There's so much to explore in the beautiful city of Bankok-The Temple of Dawn,Klongs,Jim Thompsons house, The floating market,Khao San Road, Soi Cowboy are some places which interest me a lot.
While I am in Bangkok, I would love to:
Visit the Wat Arun ("Temple of Dawn"):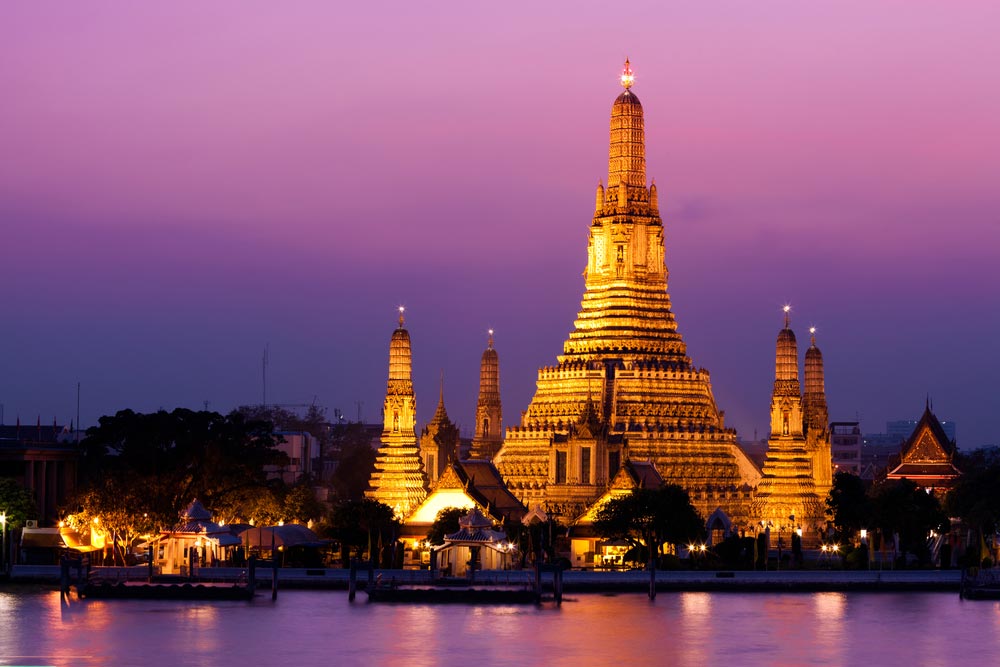 Wat Arun, which is situated on the Thonburi side of the Chao Phraya River, is said to be one of the oldest and best known place to visit in Bangkok. They say that it's beauty is best seen at sun set. Just the thought of visiting such a beautiful and archaeologically recognised place mesmerizes me!
Take a tour of the Grand Palace & Wat Prakeaw:
Being a fairytale lover, Palaces have always remained my favorites. The Grand Palace & Wat Prakeaw is as mysterious as the legend which goes with it. They say that the Palace which was started being constructed 1782 served as the residence of the Kings of Thailand until the mysterious death of King Ananda Mahidol in 1946. Part of the palace compound which is dedicated to a royal temple, Wat Phra Kaew,is the most sacred temple of Thailand and home to the famous Emerald Buddha. I am sure the Grand palace will be a treat to the eyes of an archaeological lover like me!
Go boating at the Chao Phraya River: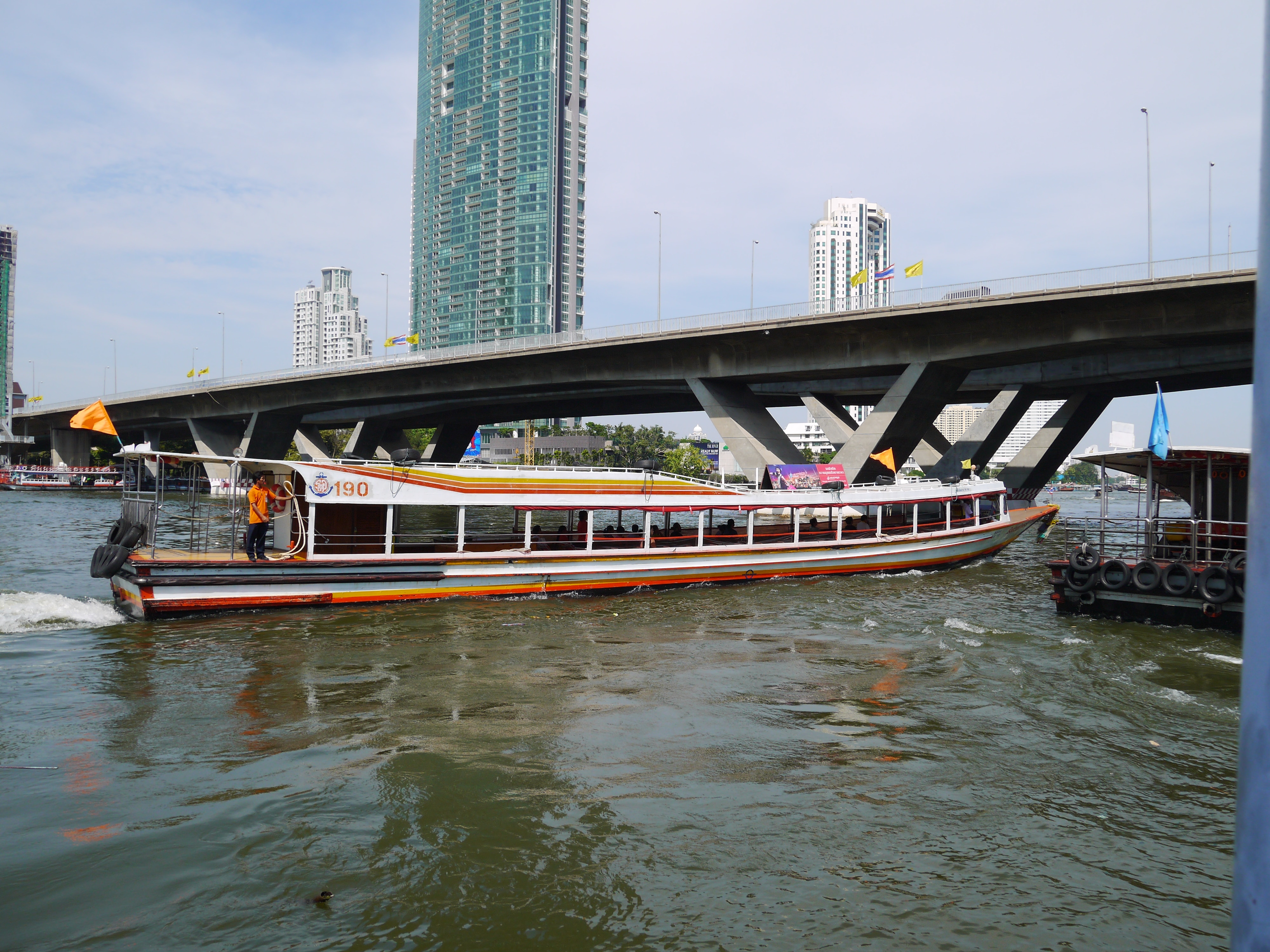 A journey is incomplete without a riverside sighting-oh yes it is!
The Chao Phraya River nicknamed as "A bustling waterway!" is the most magnificent river of Bangkok. I have always been fascinated about boat rides. When I am here, I will surely take a tour of the beautiful city in the majestic boat ride available at the Chao Phraya river!
Try visiting the Bangkok Forensic Museum:
Yes! By try I mean just try! They say this museum is one of the creepiest and horrendous museum of all times. Located inside the Siriraj Hospital on the west bank of the Chao Phraya river, this sinister exhibition is more for the morbid or for travellers searching for something extremely unusual and crazy!
They say that the old creaky Anatomical museum takes us back in time with old doors,faded portraits,creepy skeletons and real dead bodies frozen in time inside formaldehyde-filled jars.
It's creepy and I think it'll be a different experience altogether!


Visit the Khlong:
This sounds like the most enticing part of the journey as they say the Khlong gives you the real sense of how people in Bangkok lived in stilted shacks,dilapidated lean-tos and old wooden townhouses. They say people still live such a life in Bangkok's Thonburi Khlong. Khlong was Bangkok's old capital.


Relax and rejuvenate at the So Sofietal Spa:
The design of this beautiful Spa is inspired by the mythological Himmapan Forest of Thai tradition. The Spa uses Thailands most ancient and revised techniques of relaxation. I am sure this Spa will be a real treat to my travel-laden body.

Take a tour of the Snake Farm at Bangkok:
Google says the most enticing stories of this place. They say the highlight of this place is a venom extraction show. The tour is educative and fun filled! Seeing live Cobras will be a lifetime experience, don't you think so?!
Shop till I drop at the amazing Bangkok markets!:
I am a Shopaholic who believes that no trip is complete without a shopping spree! After visiting the beautiful places mentioned above, I would love to explore some of the best shopping portals of Bangkok to buy gifts and presents for my loved ones. As we all know that Bangkok is one of the world's most famous and active shopping destination, just imagine how much fun it will be!
Dad says that the Bangkok markets are a shopper's paradise! Siam Paragon Siam,Central Chidlom,
Big C Superstore,Amarin Plaza,Central World and Erawan Bangkok are some of the must visit shopping junctions of Bangkok.
The Fashionista in me would love to experiment with new looks while I am travelling to Bangkok! Here are the outfits I would opt for:
My Travel Plan:
Because of its awesome discounts and unbelievably low fare rates, I'll choose to travel via AirAsia!
Presently it has some amazing offers for travelers planning to go to Bangkok and Kuala Lumpur.
AirAsia.com
has the "
World's Best Online Travel Fair
"! You should check it out too :)
This entry is for the Dream Asian Destination Contest held by AirAsia in association with Ripple links. AirAsia.com is an online travel portal which offers" World's Best Online Travel Fair!"