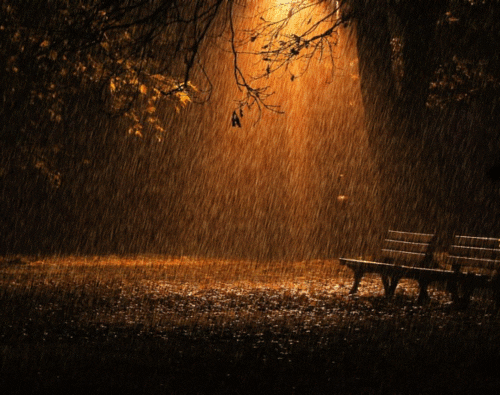 I sat there alone in despair,
My chestnut hair playing with the air...
My luminous eyes filled with tears,
As your words hurt like invisible spears...
It was then that it started raining,
And magically all my vows were draining...
As the tiny droplets kissed my skin,
No matter what I knew I would win...
Wiping the tears off my rosy cheeks,
I did what I hadn't done in weeks...
Standing up and freeing my strands,
I danced away swaying my hands...
Thunder was my music and rain my beats,
The droplets my partner and my stage the streets...
Before I knew it I was happy and sound,
Picturing it was you, I kicked the ground...
Never will I love you, ever again,
I swore to myself and to the innocent rain...!
~(c)Bushra