Bollywood fashion disasters ~ edition 1
00:21
"Inorder to be irreplaceable, one must be different"
While I totally agree with this quote I as hell don't think this means being so different that you are a laughing stock!! While Bollywood has set the best examples of fashion, it has also given some drastic examples of the forms of fashion one should avoid.
Today, I bring to you a new category based on the same... an edition which will hopefully continue in the coming days too.
Here's a fun post for you all... hope you enjoy!!
"Hi. I just sleep walked here and got myself clicked.... and *don't* even ask why i got that heniously out of place blue scarf on my head... yo I am Bebo, mereliya sab chalta hai!!"
"Khuljaaaaaaa Sim sim!!" O_o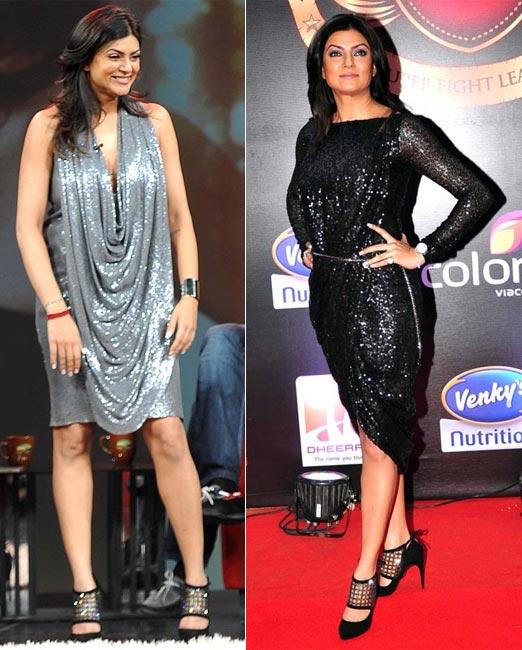 Twinkle twinkle little star,
How I wonder what you wear!
Looks like Mrs Sen just had a trip to the Galaxy and brought a toli of stars for us!!


Babaji ka Thullu!! _/\_
Yes... we have men too!!
Okay first thing, I don;t have anything agaisnt men with long hair but seriously? Is it necessary to *accessorise* them??! NOT cool! Me thinks SRK looks like a hawk with a protruding colourful tail. Black rubber bacd he lagaleta bande!!! O_o


Give me chance and i'll give you hundred reasons why I hate this outfit! Those glasses would have looked so much better with a western outfit or a less dramatic hairstyle!
,,,,and holy cow!!! WHAT THE HELL was Prachi thinking when she wore that sweater of a blouse? Ewwwww!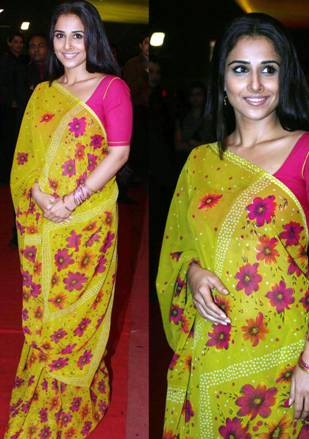 Sometimes I find ut really really hard to believe Sabyasachi is this talented woman's disgner.. I mean just *look* at that saree... you are a Bollywood actress for hellsake! Even my niece can drape a better sari than you have here. Haywire Gulabo much!!


Looks like Sushmita Sen and Vidya Balan are having a competition. Miss Balan seems to steal the show though! Looks like she wore a nightie and planned to scare people for the day... doesn't this looks like she's out for Halloween celebration?!!!
*Now we know who replaced Gabbar in "sojao naito Gabbar aajayega!"*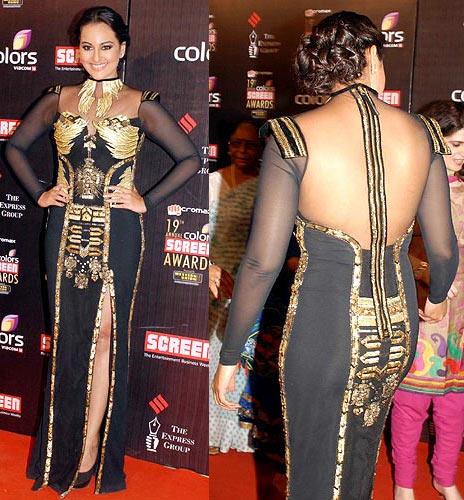 " I just escaped from a sci-fi movie. Buhahaahaha!!" O.o
"Hey! I am visiting China, wanna tag along?!!" Just LOOK at that dress! *faints*
So folks, until I regain consciousness,
Adios! :)
~Bushra
[All images taken from Google images. Couldn't find the real sources! If you own any of them and want them removed mail me pls: Bushrablue01@gmail.com]
*Please Note: This post is in no way intended to ridicule anyone. All these actors are totally talented and I respect them. This is just a post throwing some light and examples on what one should never mistake for fashion!*