Quikr NXT chat ~ Why I recommend it!
07:45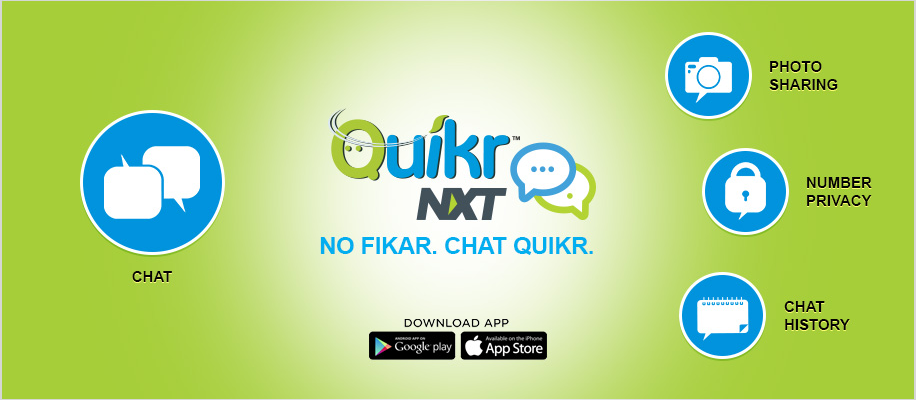 Shopping is like food for me. I can't live without splurging on things love. Lately I have been besotted to online shopping. However, what has caught my eye more is the new form of shopping facilities provided by wonderful websites like
Quikr.com
.
I got this amazing opportunity to shop via Quikr. Have written about my whole experience in
this
post.
For those of you who don't know, Quikr.com is one amazing website which acts as a link between a buyer and a seller and ensures you are able to buy what you want within your reach.
I shopped for apparel and to my surprise, it was a more than wonderful experience for me! The seller was a lovely lady close to where I lived.
However, an issue I did face was the fact that I had to communicate with that seller through calls and place my final order through whatsapp.
The main problem I faced was the fact that I had to share my personal number with the seller for her to send me more pictures of the products and seller was a spammer of a kind and she still floods my notifications tab with new product pictures that is until I blocked her recently.
They say good things take a little time but they do come and that's what happened in this case because guess what!! Quikr.com has launched an all new chat feature in their mobile app which allows buyers and sellers to chat and talk about the transaction without sharing each others numbers!!
I am over the moon with this amazing new feature and following are the reasons why I am totally loving the idea of it:
1) Instead of exchanging each others numbers now both the buyers and the sellers can talk directly through the Quikr app which is wonderful because it safe guards their privacy. I personally don't like sharing my contact details with strangers but as a transaction is not possible otherwise, I am forced to do so. Hence, I totally love this new chat feature by Quikr!
2) They say sellers and buyers can exchange even pictures with this chat feature so it will be perfect substitute for whatsapp where I can view all the products by the seller on the Quikr platform itself. It also has the feature where you can share videos so I can ask the seller to send me a video demonstrating the use of the product and see the fresh condition of the product with my own eyes!
3) Some sellers on Quikr have a fixed price while the other majority is always willing to negotiate their prices. So instead of sharing your number or whatsapp ID with the 10+ sellers you have requested to negotiate prices, you can simply use the Quikr chat feature. This not only allows you to connect only with the sellers who are willing to negotiate their prices but also prevents you with sharing your personal information with the sellers with whom you will not be doing any future transactions!
So these were my reasons for totally loving this new feature by Quikr! What are yours? Do share them! :)
Image via Indiblogger.in