13 signs that prove you are a die hard foodie
07:35
There are two kinds of people in this world.
No 1.>> Those who "Eat to live"
and
No 2.>> Those who "Live to eat"
Have you ever wondered which category from the above you belong to? Here are thirteen signs which can help you decipher the same. I have included my captions just above the Gifs. DON'T miss them! ;)
Before we start, I would like you to check out Foodpanda.in's CSR page. It's a wonderful initiative which aims on developing the nutrition and food conditions of people in need.
1. You try out every cuisine wherever you go, even if the result is THIS:

When a South Indian tastes North Indian food for the first time.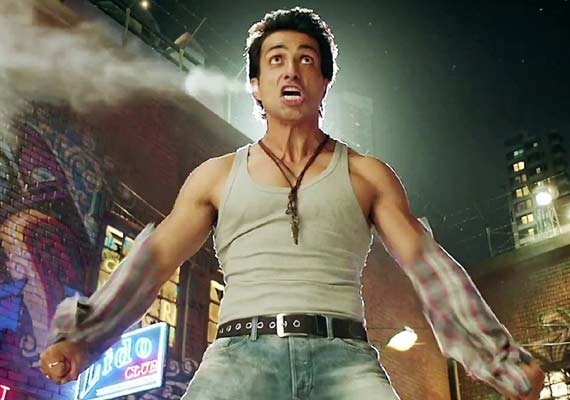 2.Your stomach heart aches when there's nothing delicious on the menu.
3. FREE FOOD is true love to you and any discount/food coupon is your ticket to happiness!
When the shopkeeper says "

Ek kilo

pyaaz

pe

dhaniya

free hai"
4.You are hungry 24/7!
When you wake up in the middle of the night and find nothing to eat in the fridge
5. You don't care where you are or who's watching, you eat like a Bhukkad!

Buri nazar wale tera muh kala!
6. You know every Eat out of your town by heart and people ask your advice for places to dine.
7. You not only like cooking but also like demonstrating the whole procedure to anyone in need.
"....and that's how you cook Pop Corn!"
8. When someone lectures you on the harms of eating junk food, you ignore.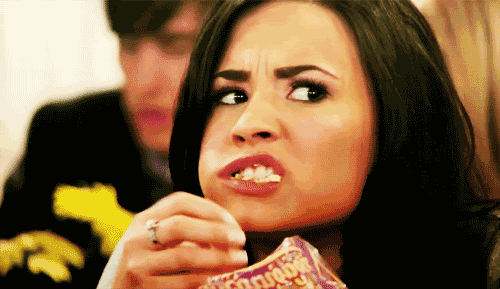 9. You like savouring your food bit by bit.
Umm... so delicious!
10. Food bets are your favourite thing:

Rabb Neee Banadi Foodieeeeeee hayee!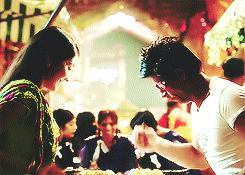 11. You love weddings, festivals and other family gatherings because... FOOD.
Me eyeing the next batch of samosas
12. They call you fat / Bhukkad / Chatora but that's not stopping you from eating!
I am in a relationship with Food!
13. Going on a diet is like suicide to you.

"Diet eh? Okay, first let me finish this Hot Dog... and a dozen sandwiches!"
So now you know which category you belong to. *winks* Do check out FoodPanda.in, it's a blessing for true foodies like you and me. What's more, they are having a lot of offers at the moment so hurry!! :D
Golgappas over Bae any day!
Love,
~Bushra
Gifs source