The Fast and the Furious: Airtel 4G Get Free Sim!
00:30
Let's start with two questions...
What is the most amazing thing in this world?
Yesss......I can hear you all!! It no doubt is "Free Wifi"!! :D
Now what is the most annoying thing in this word?
Yeahhh...hmmphh!! I can hear your grunts.. It no doubt is "Slow Wifi"!! :(
If you are a social media freak like me, you will know that slow WiFi is torturous.. murderous.. simply annoying! I can easily say that 'no WiFi' is far better than 'slow WiFi'.
We all have had to go through that tortuous stage of life when the internet connection is super slow and mind you! Those who pass this stage are real brave and courageous.
Me when the Internet is slow...
Slow network connection can cause...
Stress
Anxiety
Nervousness
At times... even Death.
No kidding.
So imagine how happy and over the moon you all will be when you read what I have to share with you all today!
Airtel, who couldn't bear seeing us all suffer, has launched Airtel 4G which is famed to be the FASTEST network. Isn't that pretty cool?! *Does a happy dance*
When I watched Airtel's latest TVC(which is quite interesting and engaging), I was floored and suddenly all excited to buy myself a 4G sim.
What's more?! I couldn't rest until I had bought it and explored it.
My Experience:
The first thing I noticed was that these 4G sims come customized with two partitions which allows you to turn the sim into a micro sim whenever you want it. This is a real AWESOME step as you won't have to face the hassle of getting your sim cut and modified into a micro sim. I use a phone which is backed with a micro sim and I found this feature simply superb. Made me instantly fall in love with the Airtel 4G sim even before really experiencing it!
What I experienced with this sim is far more than what I had expected. My phone is a dual sim phone and hence I got to actually compare my two sim cards(the first sim is Airtel 3G). The difference was really astounding!
When I used to download a full movie in my first sim, the loading time was nearly 3 hours. But when I downloaded a movie with the same GBs using my Airtel 4G sim, the loading time was less than thirty minutes. This was really shocking to me as I have never used a network as fast as this.
Apart from this, I noticed there's no lag time when I open any app. Even if the app is a heavy one like the Despicable me or Ice Age 3 games, the app opens up within seconds and the files get downloaded within minutes too.
I usually use Twitter, Instagram, Whatsapp, Amazon and Flipkart apps on my phone the most and when I browse the same using the Airtel 4G sim, the experience is more than satisfactory! The tweets never take 'sending' time and everything is simply a breeze!
Now browsing is a breeze and I don't have to suffer slow connectivity. Thank God for Airtel 4G!!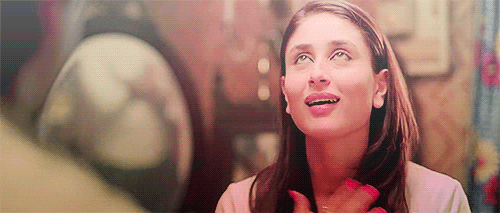 I am truly impressed by the Airtel 4G sim and would totally recommend it to all my wonderful readers!
Check out the terrific TVC I was talking about here:
Now let me end the post by giving you all a treat! :D Guess what! If you have a 4G sim supported phone, Airtel is happy to home deliver you a
FREE sim card
. Simply
TWEET
to them tagging their handle which is
@AirtelIndia
then, go to
THIS LINK
and enter your details! Don't forget to use the hashtag
#
GetAirtel4G
and Voila! :D
I tweeted in the morning and the response was quick as a breeze!
Thank me later! ;)