Celebrities From Hollywood Who Inspire Millions : Fashion Icons
03:09
Celebrities from the west have always managed to top the charts when it comes to the best dressed women ! With their stunning fashion choices these fashion icons capture the attention of the fashion world!Whether it's a classic Hollywood red carpet style or a more bold, unique outfit worn for a night on the town, the fashionistas on my list aren't afraid to take risks with their clothes, their hairstyles or with anything else for that matter!
Their
Peppy style and fantastico choices
of outfits have been acclaimed widely ! The media and the newspapers along with magazines have whole lot of pages publishing these fashionistas ! Lets look at the list of all the fashionistas that give style a new meaning and can be labelled
'Fantastico'
for every fashion appearance of theirs!
Angelina Jolie Pitt
From wearing a green gown back-to-front to display her tattoos to thigh-high slits, she's done all! Though I love her for all the social welfare activities and to add it up all I love her pairing with the hottie Brad pitt!
Jennifer Aniston
Even in her forties she looks as lovely n stylish as the effervescent Rachel Greene from FRIENDS! She can be labelled as an undisputed queen of casual chic. Managing to look her 100 percent best all the time, the words " fashion faux-paux" simply aren't in her vocabulary. From jeans, to boots, to hoodies, to fun t-shirts and the best fitting coats and skirts, Jennifer always hits the nail on the head when it comes to dressing up as a fashionista !
Jennifer Lawrence
With her pixie cuts, super hot Dior closet and fun attitude, who wouldn't want to be like her? Many young women have started following their footsteps . the young woman has a sexy appeal to her looks and dresses according to her age. Her dressing style is sophisticated, She continues to kill it with risk-taking gowns, two-pieces, and a variety of silhouettes!
Rihanna:
She is considered a fashion icon who is gutsy and famous for her confident fashion choices. Women are fascinated by her because she takes the risks that her fans would like to take themselves.This is a young woman who loves fashion, and it shows in every public appearances of hers!
Victoria Beckham:
Every other celebrity imitates her style and outfits! If Posh's wearing it, it's a TREND.
Victoria Beckham the true Fashion Icon! Always keeping it classy and simple , I love her styling sense !
Emma Watson:
Everybody loves her since she was a child and now she has turned into a fashion icon for all her fans ! dresses impeccably according to her generation, she is now the face of every
brand; a fashion legend!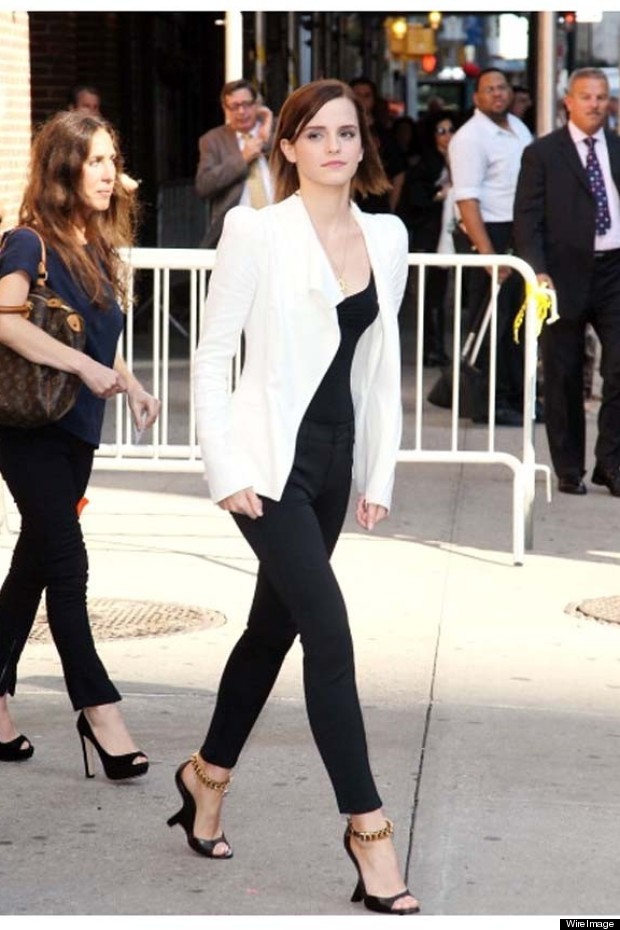 Jennifer Lopez
The woman is a trendsetter. Mostly seen in Zuhair Murad gowns, She is Super Stylish... Stunning... Classy... Not everyone would agree with her being called a fashion icon but she sets a trend by not copying and following her heart ! Her choices I do believe she made the fashion world just a bit braver. Style is all about expressing oneself and Jennifer Lopez keeps surprising with beautiful choices every single time!