5 Fashion Rules You Shouldn't Be Afraid To Break!
11:16
This weekend I was randomly surfing through the TV and happened to hit upon a few fashion channels, what surprised me was they had nothing new to them! The same old teenagers and skinny looking women walking the ramp flashing the same style trends. You turn on the TV or flip through the pages of a magazine, you see the same old thing. Every time you go out in the world you see it too - trends and the people who follow them blindly!
Why do we follow fashion rules blindly? Shouldn't we wear what our personality demands? Why not wear what we are comfortable with? Why let fashion and style dictate us?
The impact of these fashion trends and rules are the biggest on teenage girls for they constantly seem to be following trends and changing their attitudes towards style each time a new magazine is out!
Fashion trends and style are passing and transitory, a mere craze of the moment to be looked down upon with contempt. Style trends change every day that doesn't mean you go hoarding on all the sheer and lace dresses just because it was announced 'The Lace is IN' in a magazine!
I have often seen girls buying stuff which looks totally gross on them but they do it nevertheless because they want to
FIT
in! We have dozens of magazine's being published every week and hundreds of TV shows running, all telling us just the same thing. But this shouldn't be the case. Style is something personal. There is no herd to follow. There are no rules. There are no regulations. There are no conditions. There are no seasons.
Style comes from within, from knowing who you are and who you want to be; not from wanting to be somebody else, or wanting to be skinny, short, tall or pretty!
Everyone has a personality and style. Here's a thumbs up to those who let themselves shine through...
It's high time you said NO to these fashion trends and put a full stop to the impact they are having on you
! We don't have to follow their trends in order to look
'fantastico'.
Remember life is full of rules but style is one thing that doesn't have to be! Time to be an original ! Here are five fashion rules you shouldn't be afraid to break!
"Don't wear
RED
to a wedding!"
Why not!
red to a wedding
! Hello there aunty I am not here for the limelight, the bride is wearing a heavy 10X studded Lehenga and I am wearing a simple Red saree ,so please, chill! Don't be afraid to take your favorite red dress or maxi gown to a wedding. To hell with the rules!
"Don't mix
Silver
with
Gold
!"
I will!!
Silver jewelry
looks absolutely stunning when
mixed with gold
, the trick is to make the whole thing look deliberate! Gone are the times when someone mouthed a 'TACKY' seeing gold and silver together! Break this rule now I say!
"Too many bold

c

ol

o

rs

at one time will make you look like a

c

lo

w

n

!"
Seriously?!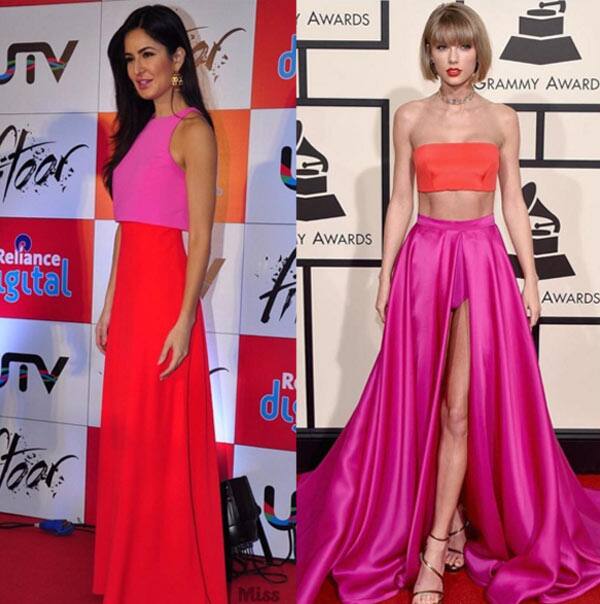 "You MUST match your

BAG

with your

OUTFIT

!" Naah!
purple'
tote in order to match your outfit ! Mix and match and stay peppy with your accessories, don't go matching your bag just for the sake of it!
"High heels are for
short women
!
'',"
Tall women
should avoid high heels
!"
Not at all!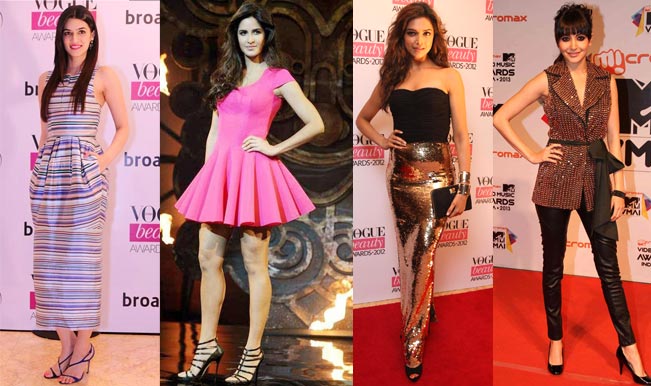 Girls, there will always be rules, trends and dictators. The important thing is is to be you and wear what you want and how you want to. It's high time you turned to be your own stylist and teased the world with the things others wish they had the courage to wear. Let these trends have a zero impact on you! Stay gorgeous and fantastico in your own ways!
This blog post is inspired by the blogging marathon hosted on
IndiBlogger
for the launch of the
#Fantastico Zica from Tata Motors
. You can apply for a
test drive of the hatchback Zica
today.