5 Ways To Pep Up Your Kanjeevaram Saree
19:10
Kanjeevarm sarees are very common in the south, it's something you'll always spot in a wedding or any other traditional function here. Gone are the days when it was worn only by aged women. Today, women of all ages love to don this beautiful six yards of pure silk.
However, I have seen many of them who wear a Kanjeevaram saree not being able to carry it well as they don't know how to style it right. The key to a gorgeous Kanjeevaram saree look is styling it right as the wrong choice of accessories can make you look aged also failing to bring out the peppy beauty of this wonderful saree!
Being born and brought up in South India, I have been to many weddings and other functions where several women like to show off their latest Kanjeevaram saree swag. Recently I had been to my neighbour's traditional Hindu wedding function where the Bride wore a Kanjeevaram which cost around 1.5 Lakh. The saree was quite a buzz in the wedding but it failed to impress me as it had been styled in the worst manner which made the Bride look aged and didn't bring out the beauty of this saree or the bride at all. That's when I knew how important it's to style it right!
So, are you planning to wear a Kanjeevaram? Here are five peppy ways in which you can style it and TOTALLY rock it! Use these tips to make sure all those eyes are fixed on you!:
Kanjeevaram with a statement Necklace:
Kanjeevaram with a belt:
Belts are the new IN thing which have the power to add that extra glam to your saree. Choose a contrasting coloured belt to go with your Kanjeevaram saree and flaunt it like Sania Mirza does in the above picture. Belts are a very peppy accessory, make good use of them!
Kanjeevaram with flowers/Mogra:
Kanjeevaram with a Matha Patti:
Kanjeevaram with a Nath/Nose ring: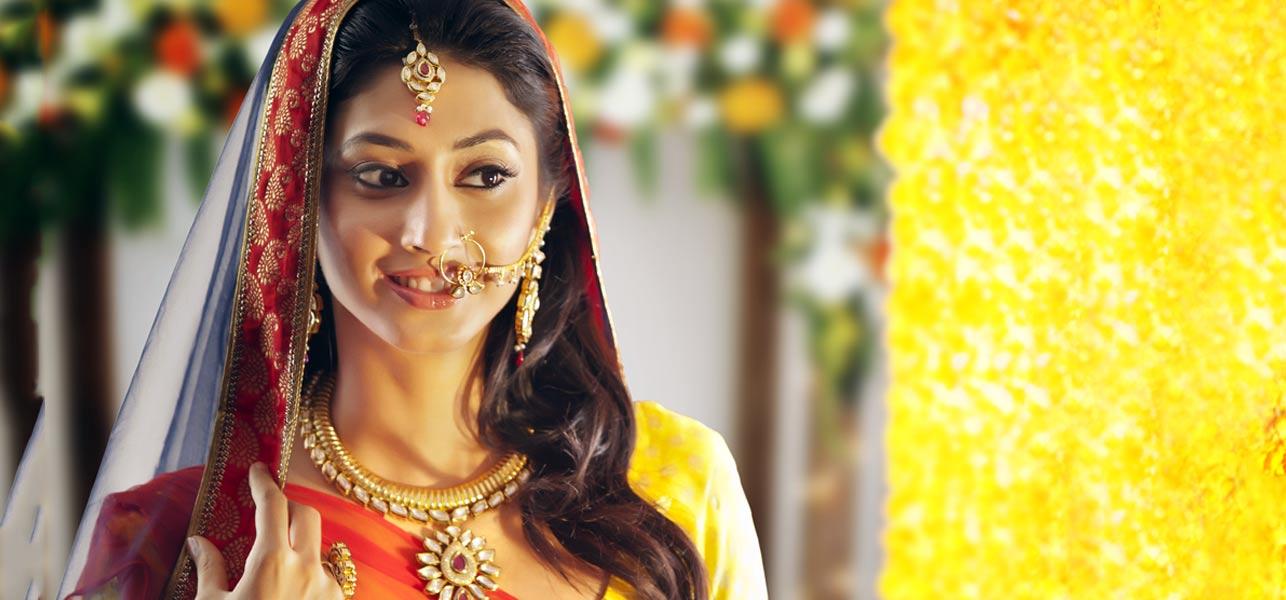 Remember that the trick is to try something daring which isnt ordinary and carry it with grace. Don't be afraid to try new styles. Experimenting is a good thing!
This blog post is inspired by the blogging marathon hosted on
IndiBlogger
for the launch of the
#Fantastico Zica from Tata Motors
. You can apply for a
test drive of the hatchback Zica
today.
Source for photoshopped gif