The Peppy Short Hair Trend In Bollywood: Fab Or Forget It?
07:16
2015 saw a lot of actresses from the tinseltown take the short hair cut route ! Which includes the likes of the famous celebrities Priyanka Chopra, Huma Qureshi, Anushka Sharma,Sonakshi Sinha,Bipasha Basu, Nargis Fakhri and Diya Mirza! Their choices took me by surprise ! I myself have long lustrous hair and would think thrice before even considering to chopping them off ! But these bollywood beauties had their lustrous mane cut off and were seen experimenting with their hair! The short hair trend is for sure peppy but should be done with extra care and keeping in mind the look you are going for.
The latest to join this trend is none other than Bipasha Basu and Kangana Ranaut ! Kangana Ranaut's short hair cut rambled me ! People believe that a hair cut can make or break your look. It is also believed that shorter hair gives a younger and fresher look. No doubts that shorter hair is easy to maintain and looks extremely chic but are you ready to part with those lovely long locks you nourished for so long? Well until you dwell upon this question , Bollywood actresses have gone ahead and dared to do this stint.
While Hollywood beauties have never not shied away from chopping of their tresses and now breaking stereotypes are the Bollywood beauties ! Lets have a look at the actresses and see for ourselves if the hair cut worked for them…
Kangana Ranaut
Priyanka Chopra
Huma Qureshi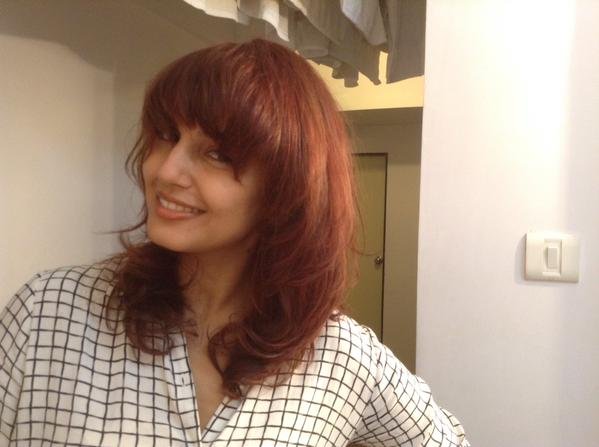 Anushka Sharma
Sonakshi Sinha
Bipasha Basu
Nargiz Fakhri
Diya Mirza
Gul Panag
Which of these beauties do you think look fantastico in their short tresses ? Leave a comment :)
This blog post is inspired by the blogging marathon hosted on
IndiBlogger
for the launch of the
#Fantastico Zica from Tata Motors
. You can apply for a
test drive of the hatchback Zica
today.